Why Did the Price of My Boxes Go Up?  And What Can I Do About It?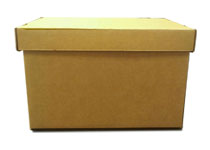 The primary factor in establishing the price of a box is the price of the paper used to manufacture the box.  There was a time when there were many manufacturers of the paper but consolidation in the mill and pulp industries has allowed paper manufacturers to take inefficient mills off-line.  This reduces the supply of paper.   After 2+ years of no price increases during a period of economic recession, paper manufacturers have balanced the supply of paper with the demand for paper and have decided that demand exceeds supply by enough that they can raise the price of paper – our raw material.
But that doesn't mean you have to just accept that it "costs what it costs."  Our account managers and designers have years of experience.  Use that experience to your advantage!  Invite them to evaluate your packaging purchases and packaging designs.  There may be a way that we can redesign your packaging so that your overall cost increase is minimized.  Also, consider things like just in time delivery, decreased waste and on-time rate when you are looking at the total cost of packaging.  Ask your account manager for help – we want to be your partner in this process.